Our Curriculum
The aims of our primary curriculum is best understood through the Academy's Mission statement:
At Green Oaks Primary Academy, the curriculum is designed to ensure that the staff, children and parents/carers work together to provide a safe, nurturing, happy and friendly community. The curriculum supports inclusion and encourages all children to achieve their full potential by investing in every child. The curriculum promotes and builds on essential values and attributes to secure firm foundations for successful futures.
At Green Oaks Primary Academy, the pupils encounter a well-rounded and well-thought-out primary experience.
The curriculum is firmly based on the national curriculum using milestones to establish high expectations and outcomes. It is a spaced curriculum interleaved with skills.
Our curriculum drivers are: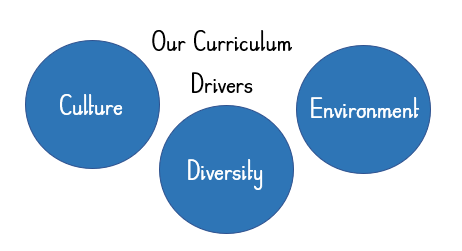 Culture: linking to a growth mind-set culture, breaking pupils out of historical expectations, with a focus on aspirational standards, especially for those pupils with SEND needs.
Diversity: celebrating the diversity of the community, highlighting strong PSHE/SMSC curriculums and meeting the needs of the Equality Act.
Environment: which supports the pupils to learn independently, provide high expectations for vocabulary (tier 3 words) and the development of cultural capital (knowledge of the world) through high quality displays which the pupils interact with and make the most of planned incidental learning.
We also highly value the use of our outdoors learning environment to:
offer hands on education in the real world to promote hook pupils in and develop a greater understanding and engagement across the whole curriculum, and therefore greater attainment

ensure opportunities are given to all pupils to access a wide range of continuous and progressive activities

promote and support pupils' mental and physical health, their personal and social development alongside their well-being
improve the effectiveness of learning outside the classroom through better planning and evaluation of outcomes.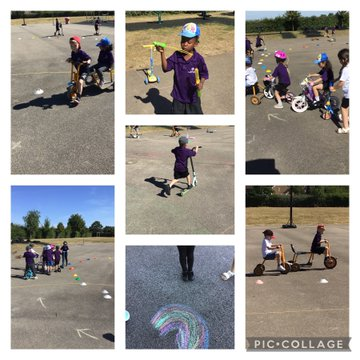 Green Oaks delivers a mastery curriculum, we do not rush our pupils through key concepts and skills, typically these would be 2 years of study moving through from basic procedural skills, to advancing non-routine experiences to deep understanding where pupils can apply and justify.
Implementation of our curriculum
Our curriculum is designed around our values and attributes which are unique to Green Oaks Primary Academy. All staff have contributed to our vision and mission statements; this has then led us to ensure that our curriculum meets our pupils' needs. Learning needs are analysed and the curriculum tailored and personalised to ensure that every child is inspired, engaged and challenged. The national curriculum is the foundation to ensure high expectations, progression and appropriate end points. "Knowledge Organisers" are completed for each theme and act as Medium Term Planning which develop technical vocabulary, and the cultural capital required for each topic. The knowledge organisers also thread through the key concepts to both space and interlink learning. Identified learning is also taught through "Incidental learning" which supports the commitment of key concepts to long-term memory. The reduction of "Cognitive load" is considered through providing frames for writing (as an example) and determining the most effective teaching methods.
At Green Oaks Primary Academy, we are committed to ensuring that our classroom and corridor environments show case high expectations and celebrate pupils' achievements. Our environment and lessons are language rich with ambitious and technical vocabulary. Furthermore, PSHE is in abundance both on display in class and in communal areas, also within the curriculum reflecting our diversity and our shared beliefs. Careful timetabling ensures we teach many basic skills through a "little and often" approach in discrete subjects. The development of "deep learning" and opportunity for mastery exposure often takes place through theme topics and learning in context. Long-term mapping is planned and sequenced so that new knowledge and skills build on what has been taught before, and towards defined end points.
Pupils are taught "Essential skills" through the Skills Builder Programme, this supports the children to consider what roles and careers they maybe suitable for in the future.

Our implementation of the curriculum is intrinsically linked to staffing and the structure within the academy. We commit to ensuring that the pupils of Green Oaks Primary academy are taught by GOPA staff; this recognises the importance of our foundation subjects "to ensure a coherence and consistency across the school so that pupils benefit from effective teaching and consistent expectations, wherever they are in school." Ofsted point 211.
Furthermore, we have invested financially to support teachers to effectively plan and source resources to implement our curriculum in the most effective way.
Green Oaks' Values and Attributes underpin our curriculum decisions and planning:
To be creative and curious
through a broad and balanced curriculum, where we "nudge" the children forward and do not rush them through the coverage. Making meaningful links between areas of knowledge across the curriculum and focus on the major issues of our time. Our environment reflects our creativity and curiosity.
To be reflective and a critical thinker
-through deep learning which improves our "long term memory" through our understanding of our "working memory" and its limitations, we deliberately space our retrieval and practice. Our "Mastery" curriculum ensures that pupils are exposed to "deep" learning and the culture of high expectations is embedded.
To be responsible and respectful
through preparing our pupils to be well-rounded British citizens in order that they can participate in modern Britain, including sound knowledge of British Values. We value our diverse culture and celebrate it determining a harmonious culture.
To be independent and collaborative
-through providing opportunities which reflect individual interests and needs and develop the whole child through opportunities to work alone as well being part of a team. Links to home learning and shared learning with carers is highly valued and celebrated. Our culture of "Growth mind-set" supports the pupils to be independent learners.
To be ambitious and aspirational
through a mixture of discrete and thematic learning ensuring that progression of skills, development of knowledge and facts (cultural capital) and challenge are all paramount to curriculum planning. We aim to widen children's horizons, raise their expectations and aspirations through our strategic approach to employer encounters and develop the culture of success.
To be enthusiastic and engaged
-through filling our curriculum with rich first hand purposeful and memorable experiences, including the outdoor spaces. Using our local environments and beyond. Experiencing expertise beyond the classroom enriching the curriculum through visitors and speakers.
Our Vision:
Together we aim to be the very best we can be…. the very best versions of ourselves by igniting the "spark" in each individual and achieving together.
During the 8 years at Green Oaks Primary Academy (Nursery to Year 6), each child can expect to experience the following in order to contribute to their memorable experiences and develop their "cultural capital":
Regular opportunities to share his/her achievements in assemblies and other whole school events

Regular opportunities within his/her learning, be involved in decision making that effects the whole school through school council for e.g.

Opportunities to represent the school through sporting events, musical/dramatic performances

A wide range of clubs and extra-curricular activities both after school and during lunchtimes

On-going opportunities to learn through practical, hands on investigative activities
Opportunity to play a musical instrument

Join a choir

Learn to swim

Opportunities to link with the local community e.g. Unity Dem project, Boughton House Residential home , Fire station, be a member of the local library.

Opportunity to be a peer mentor, play buddies, librarians and reading buddies
Opportunity to participate in bike ability

Opportunity to participate in first aid training

Opportunity to perform in plays, concerts, musical performances and support for those who find that challenging.

Take part in whole school theme days/weeks such as world book day

Experience regular "Wow" days to stimulate interest in new themes.(Trips and in house immersion days)
Experience an adaptable curriculum that reflects current events such as world cups, Olympics, general elections etc.

Outdoor learning

Knitting

Visits to church/religious visits

Opportunities to learn about a wide variety of cultures
Experience a wide variety of careers and consider future employability.
Visits and Visitors
During the 8 years at Green Oaks Primary Academy (nursery to Year 6), each child can expect to experience the following visits and visitors, which will further develop their "Cultural capital":
Opportunity to work alongside a professional writer, storyteller or poet
A residential visit

Opportunity to work alongside a professional artist in residence

Opportunity to work alongside a professional musician

Visits that are linked to theme topics (minimum of 1 per year)

Experience a visitor who brings expertise to the theme topic being studied (minimum of 1 per year)
Opportunity for sporting heroes and athletes to share their story and be motivational speakers.

Termly opportunity to work alongside parents in school

Opportunities to hear from past pupils who have excelled and can share their achievements

Develop entrepreneurial skills through links and working with local business.

Experience different careers.
Impact
The main source of impact will always remain the quality and breadth of work seen in pupil's books, the pupil voice and the learning environment. As an academy we are striving to raise the expectation of learners (Through our culture) and the quality of work they produce (evident in the environment) from a well-balanced and interleaved curriculum. We ensure there are always opportunities for application of learning within and across subject disciplines to develop that deep learning.
The impact of our curriculum should also be measured by assessment procedures, which allow us to measure outcomes against all schools nationally:
EYFS % of pupils achieving a 'Good level of development' (GLD)

Phonics Screening Test at the end of Year 1

End of KS1 % of children working towards or at the expected standard and at Greater depth in reading, writing and maths

End of KS2 % of children working towards or at the expected standard and at Greater depth in reading, writing and maths
But, will in fact be measured by how effectively it helps our pupils develop into well-rounded individuals who embody our values and carry with them the knowledge, skills and attitudes which will make them lifelong learners and valuable future citizens. (Recognising our diversity)
If you wish to find our more about our curriculum, please access the tabs on the right-hand side, where you will find specific maps for each year group, as well as detailed information regarding each individual subject.
GOPA Values and attribute measures:
Our pupils are able to demonstrate that they can be creative and curious about the world they live in and desire to make positive contributions to the world we live in.
Our pupils show that they can be reflective and also a critical thinker as they explore deep learning and are challenged with high expectations.
Our pupils are responsible and respectful. They are prepared to be well rounded British citizens, they recognise and celebrate difference.
Our pupils can work both independently and collaboratively depending on the nature of the task presented.
Our pupils demonstrate ambition and aspiration through regular exposure to strategic careers programme and achieve appropriate standards that they are capable of. They know that hard work and determination can improve their life chances.
Our pupils are enthusiastic and engaged with their learning so they become life long learners and go on to engage positively with their secondary school.
In order that
"Together we aim to be the very best we can be…. the very best versions of ourselves by igniting the "spark" in each individual and achieving together."

Greenwood Academies Trust - Intent
GAT Primary Curriculum
Central to the curricula in our academies are the fundamental principles that a curriculum should be:
of quality

contextualised to reflect the community of the academy

developing core transferable knowledge and skills

securing progress in the core areas of reading, writing and mathematics

broad and balanced

meeting the expectations set out in the National Curriculum (2014)

exciting and engaging
We made the decision as a Trust not to centralise our approach to a curriculum or the schemes of work that are used to deliver that curriculum across our Primary academies.
As we work across a diverse number of regions, our academies have the autonomy to craft and shape a curriculum that meets the requirements of the National Curriculum 2014 and the context of the community it serves. We ensure that it is fit for purpose through our quality assurance processes and annual academy performance review.
We encourage our academies, their leaders and teachers to be innovative and forward thinking in their approach to planning a purposeful curriculum. In order to achieve this we expect our academies to continually review the effectiveness of their curriculum.