MFL - Spanish
"If you talk to a man in a language he understands, that goes to his head. If you talk to him in his own language, that goes to his heart." (Nelson Mandela)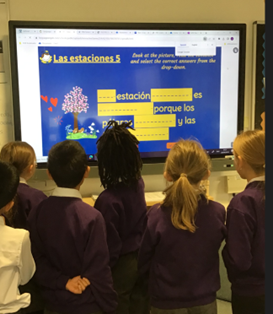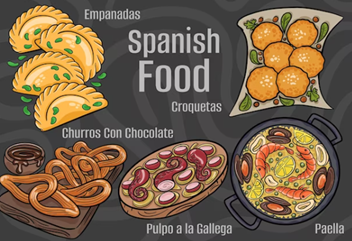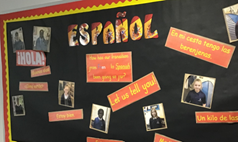 Subject Leader: Mrs. Burney Childs
Starting in September 2022, pupils at Green Oaks Primary Academy will be starting to learn Spanish instead of French. We at Green Oaks are extremely excited by the change, brought about by a willingness to re-engage our children with languages following the pandemic. This decision has also been influenced through our focus on providing opportunities and skills for potential careers: did you know that Spanish is the fourth most spoken language in the world, having more than double the amount of speakers than French?
Children begin their language journey with Spanish in Year 3 and are taught by their regular class teacher in an energetic, positive and thus impactful way. Spanish lessons are taught weekly for a minimum of 30 minutes. We recognise the importance of the regular revision of past learning through cross- curricular links. This means that we try to encourage children to include their knowledge of languages into other aspects of their study.
Having invested in a scheme of work provided by 'Language Angels', Spanish at Green Oaks is taught through a combination of eye-catching presentations that focus on correct pronunciation, memory games, karaoke songs and low-stakes quizzes amongst peers which are designed to produce increased levels of oracy and follow the objectives of the National Curriculum KS2 languages programme of study.
Each lesson builds on previously taught grammatical structures and provides ample opportunities for speaking and listening, with written work where relevant. Lessons are interactive and Spanish is spoken as much as possible. Teachers are encouraged to display important vocabulary within their classroom environment to support their learning, whilst children also have knowledge organisers in their text books to help support their learning.
At Green Oaks, we believe that the key to fostering a love of foreign languages is to bring the vibrant culture of Spanish-speaking countries to life and through continual celebration of native speakers within our school. By the time children reach the end of Year 6, they will have covered a diverse curriculum giving them a seamless transition into language studies within secondary education and developing lifelong learners who tackle Modern Foreign Languages with enthusiasm and genuine interest. With this in mind, we are conscious of the fact that most, if not all of our learners will be experiencing Spanish for the first time, and the curriculum coverage map will be adjusted accordingly.
Subject Intent: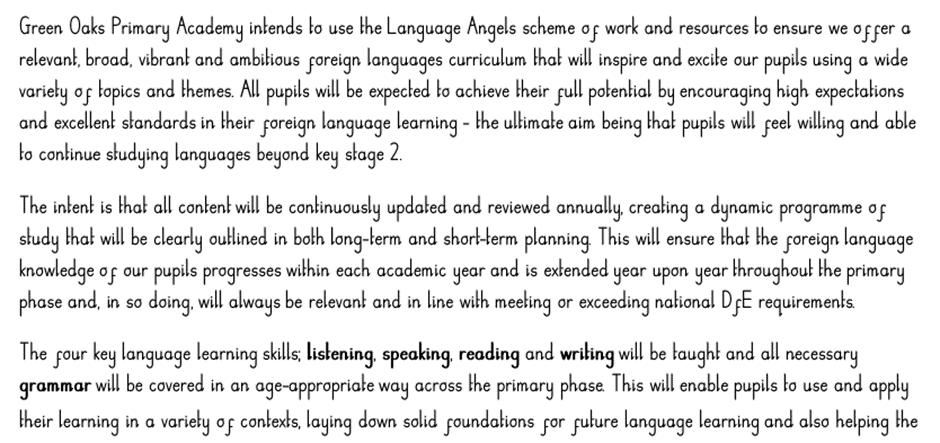 Subject Implementation: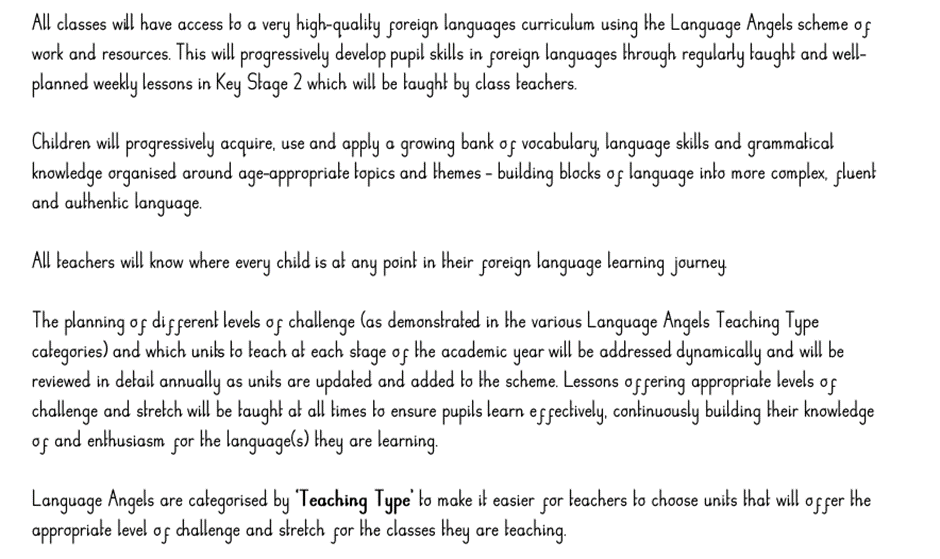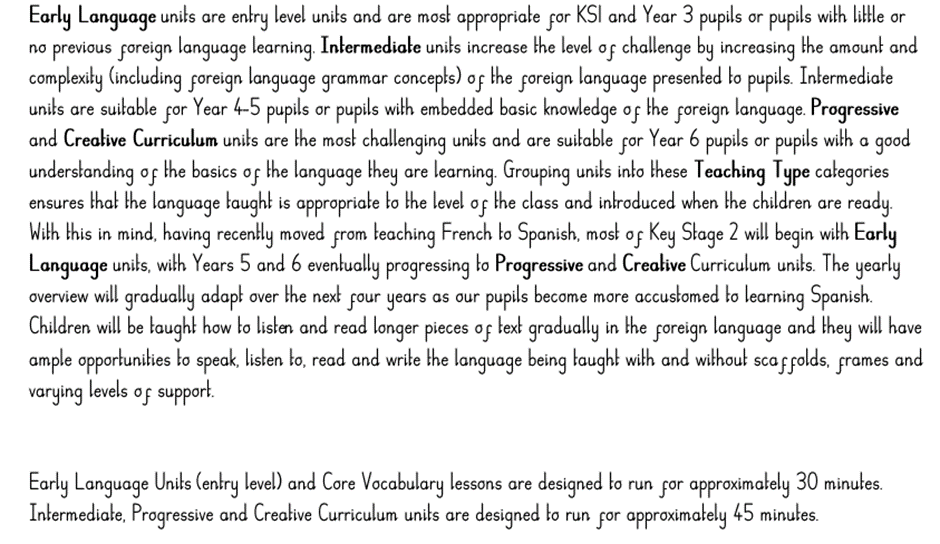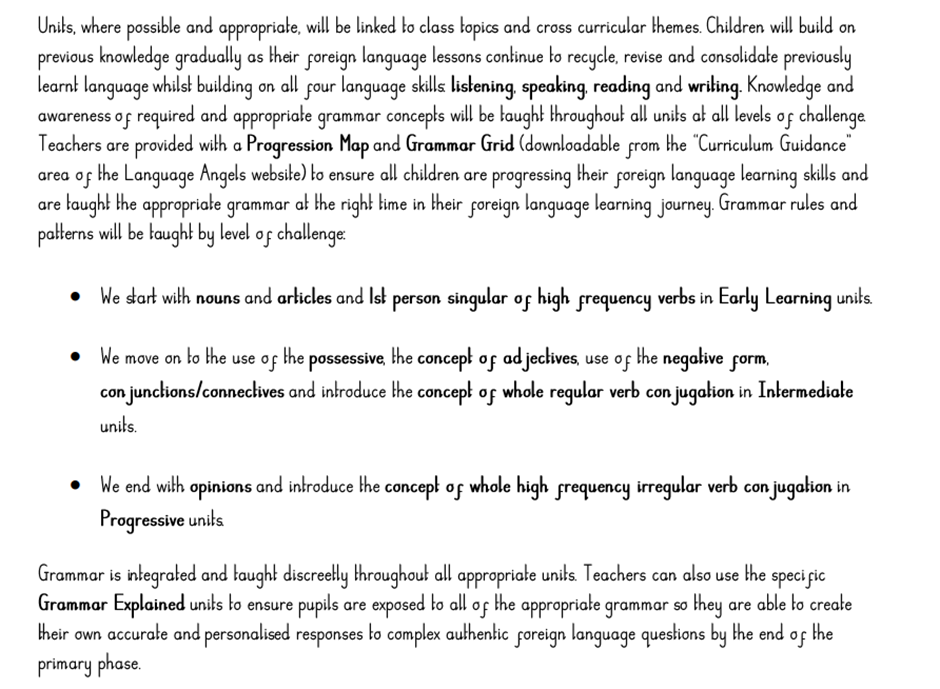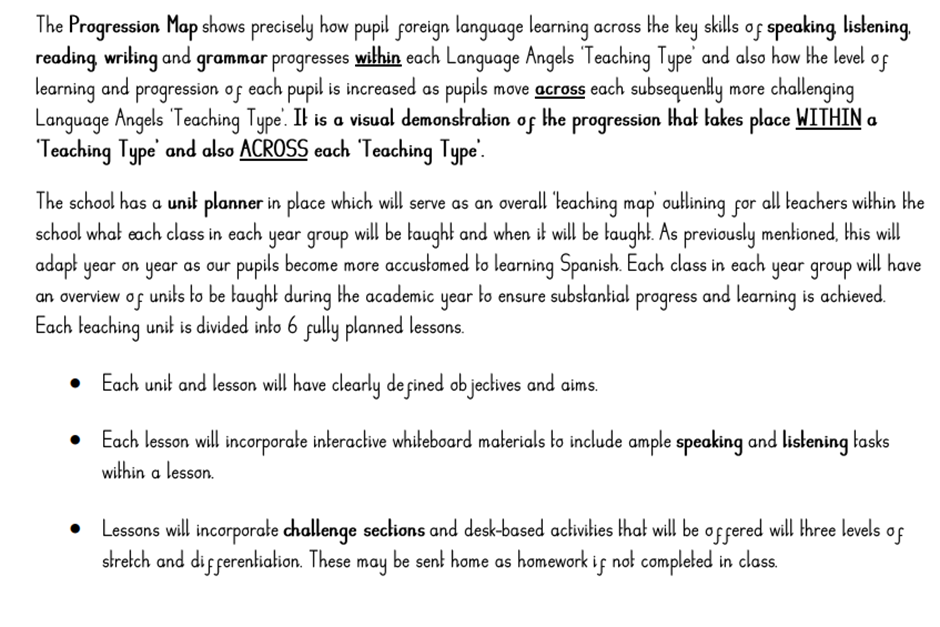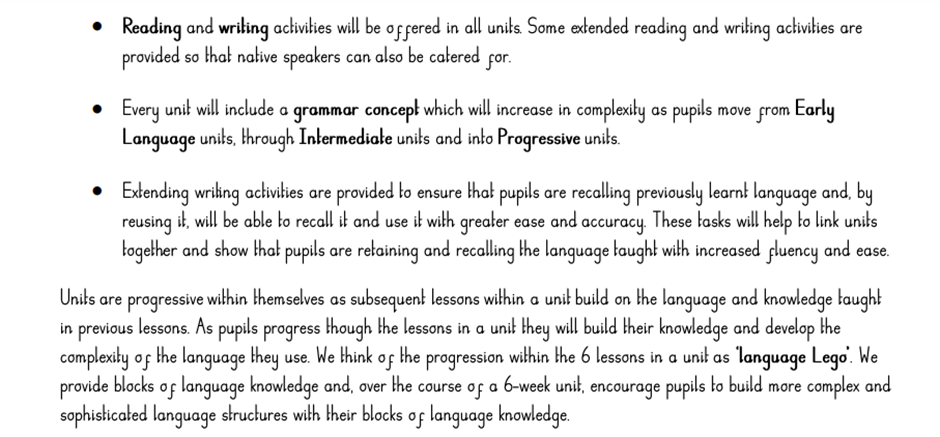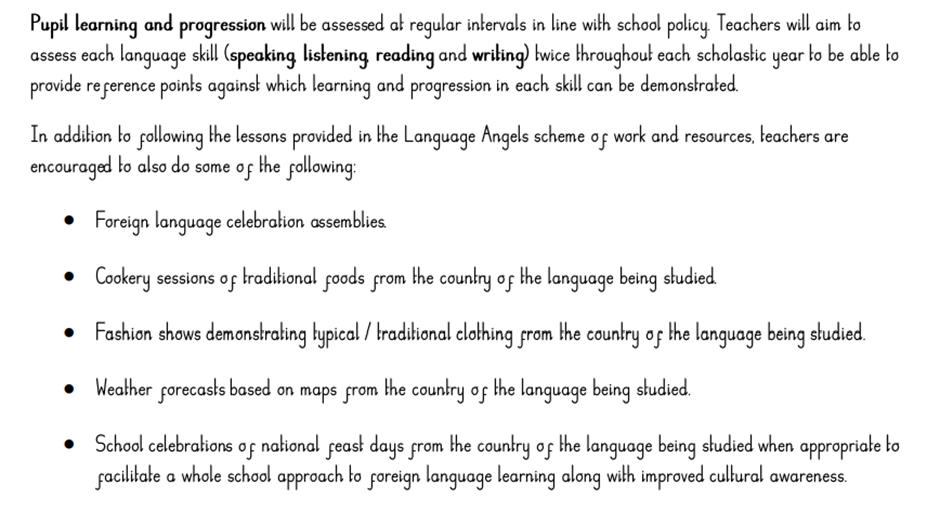 Subject Impact:
By the time pupils leave Green Oaks, they will:
have a wide bank of vocabulary, linguistic structure and grammatical knowledge
will be able to answer questions in Spanish using more personalised responses
will be able to create longer pieces of spoken and written language
will have developed an enthusiasm for Spanish and a desire to carry on developing their language skills.