Year 6 are Evacuees for the day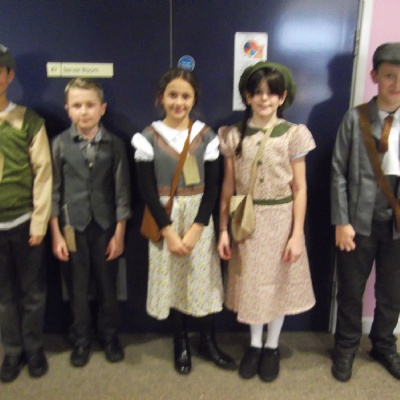 Year 6 experience life as evacuees for the day.
Year 6 travelled back in time to the outbreak of World War II in 1939. Through drama, we considered what it was like to be evacuated and wrote diary entries. We began learning some popular songs from the time to keep spirits up and investigated techniques to strengthen paper and card ready to design and build our own air-raid shelters.