Reading at Green Oaks Primary Academy
To encompass a love of reading we think that it is important to get the children to read. Throughout academy the children are taught a range of reading skills needed to allow them to become more confident and fluent readers.
Within F1, F2, Key Stage 1 and in some Key Stage 2 classes the children receive daily phonics sessions whereby they are taught the basic skills needed to decode unfamiliar words.
Across the academy all children engage in guided reading sessions whereby they are encouraged to answer questions about; vocabulary choices used by the author, literal retrieval of information about characters and events, summarise, compare, make predictions and use inference by reading between the lines through demonstrating the skills of skimming and scanning.
We also feel that it is important to read to the children. The children attend a fortnightly Key Stage assembly, as well as at different points in the year classes have a class reader story that they read for fifteen minutes daily. During these times we share text types and well known authors and illustrators to try and encourage a love of reading in the children. We also encourage parents to come and Stay and Read with their children every Wednesday morning before registration.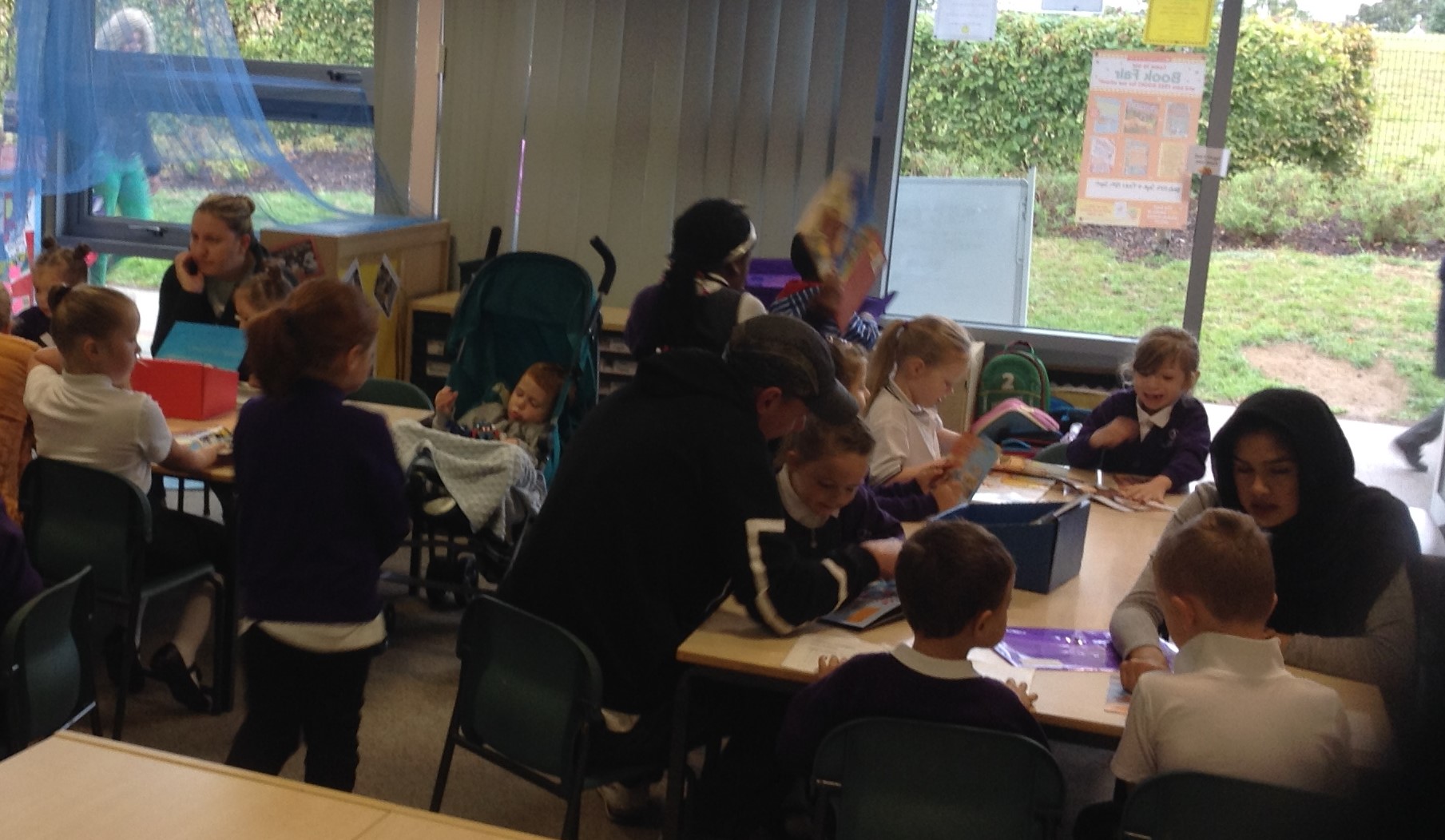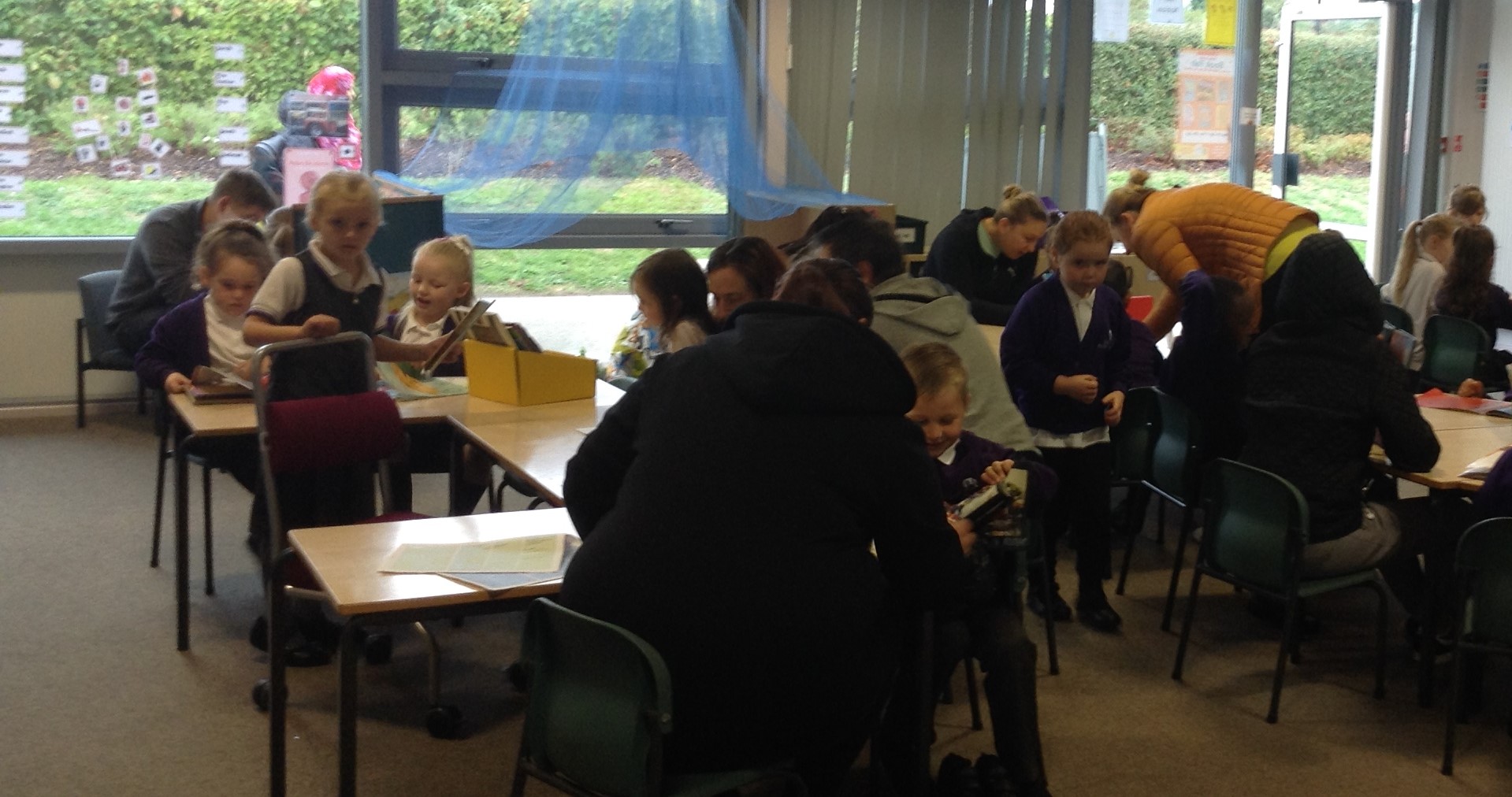 We ask that you support your child at home by encouraging them to try and read at least five times within the week. This could be their school reading book, books that they have at home, magazines, newspapers, library books and so on. We hope to foster and nurture a love of reading and to support this; teachers will then give your children a raffle ticket every time they have read five times in the week. The raffle tickets will be drawn in the Super Reader draw during Friday's celebration assemblies where they will receive a prize.
We are also lucky that we have volunteers from the Rotary Club and Beanstalk who come and hear our children read.
What are the benefits of reading for pleasure
Reading for pleasure is a more important determinant of children's educational success than their family's socio-economic status
It has a positive impact on pupils' emotional and social behaviour
It impacts positively on text comprehension and grammar.
Children who say they enjoy reading for pleasure are more likely to score well on reading assessments compared to pupils who said they enjoyed reading less
How To Help Your Child Read At Home
When children are reading at home, it is important to ask them questions to make sure they have a good understanding of what they have read. Below are some examples of questions to ask your child when writing.
Fiction Books
Before Reading:
What do you think this story will be about?
Where/When does the story take place?
During Reading:
What does (certain word) mean?
Who are the main characters in the book?
Can you tell me what has happened so far?
Can you describe the character?
Why did that character act that way?
What happened to…?
What happened after?
What might happen next?
Can you find any adjectives/adverbs/connectives in the story?
After Reading:
What is your favourite part of the story, and Why?
What didn't you like about the book?
Why did the author chose this title?
What was the most exciting part of this story?
Can you think of another story that is similar to this one?
Have you read any other books by this author?
What other stories have you read by this author?
Non-Fiction Books
What does a glossary tell us?
Why do they have an index?
What is the heading/subheading for?