Ravens' Ukulele Concert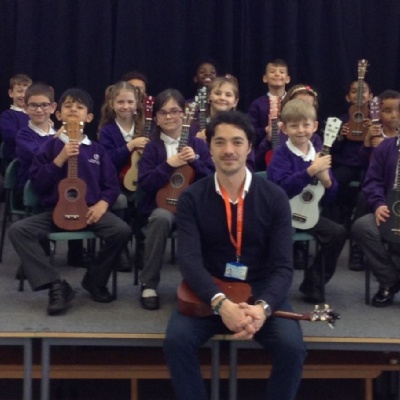 Year 3 wowed us with their newly learnt skills.
Year 3 have been lucky enough to take part in a Ukulele Workshop every Tuesday afternoon, this term. Mr Olivers from the Northampton Music and Performing Arts Trust has been teaching the chikdren how to play the Ukulele. This Tuesday the workshop came to a climax by the class putting on a concert for the rest of the school, parents, carers and grandparents. Nineteen families attended. Mrs Lineham and her class would like to thank everyone who attended, for their support.