Our Library
We have worked hard on the development of our school library to make it a welcoming and relaxing place in which the children want to come and read.
When the children come to the library they have the option to read in our cosy reading den, or at tables where they can share a book with a friend.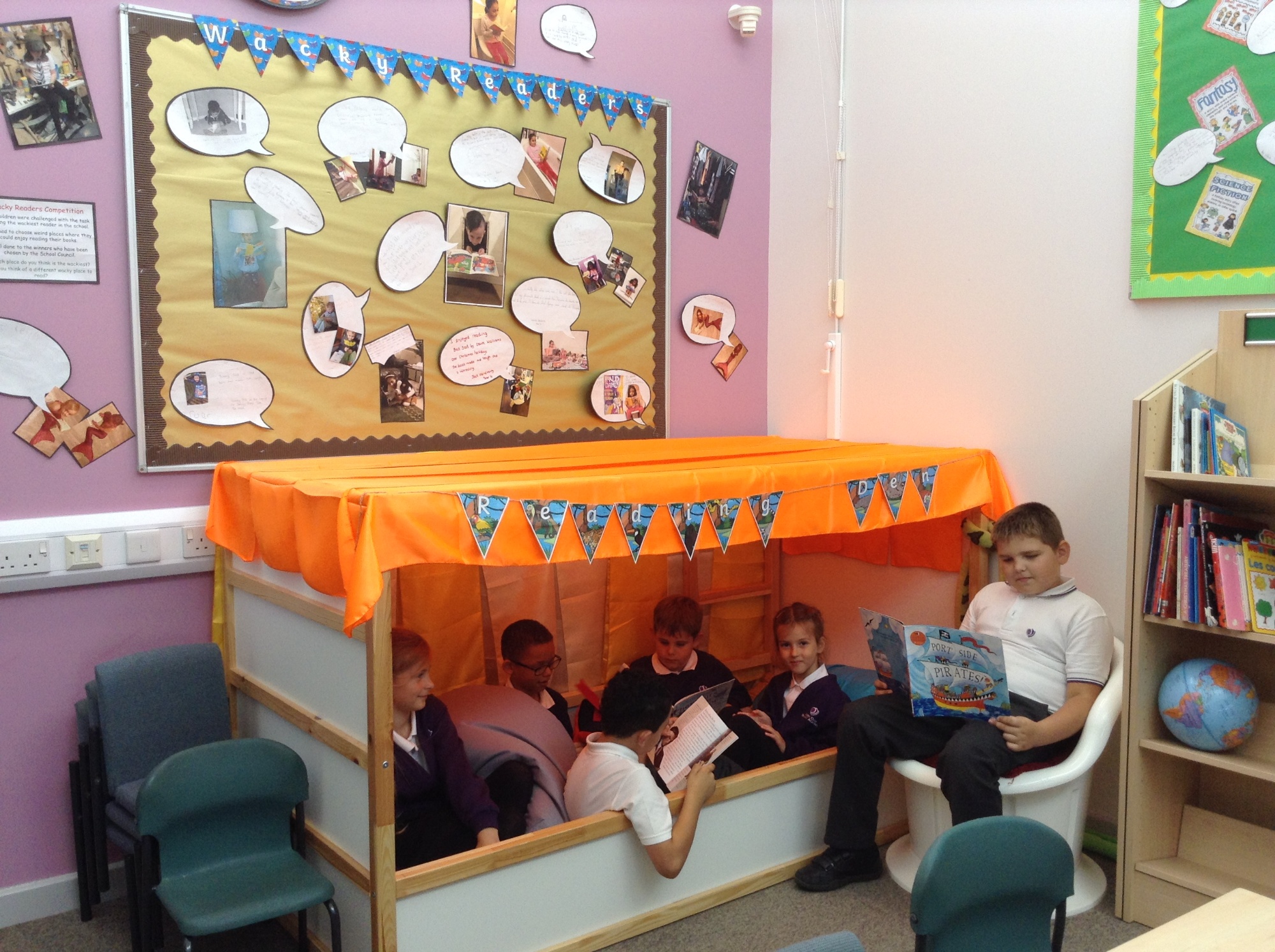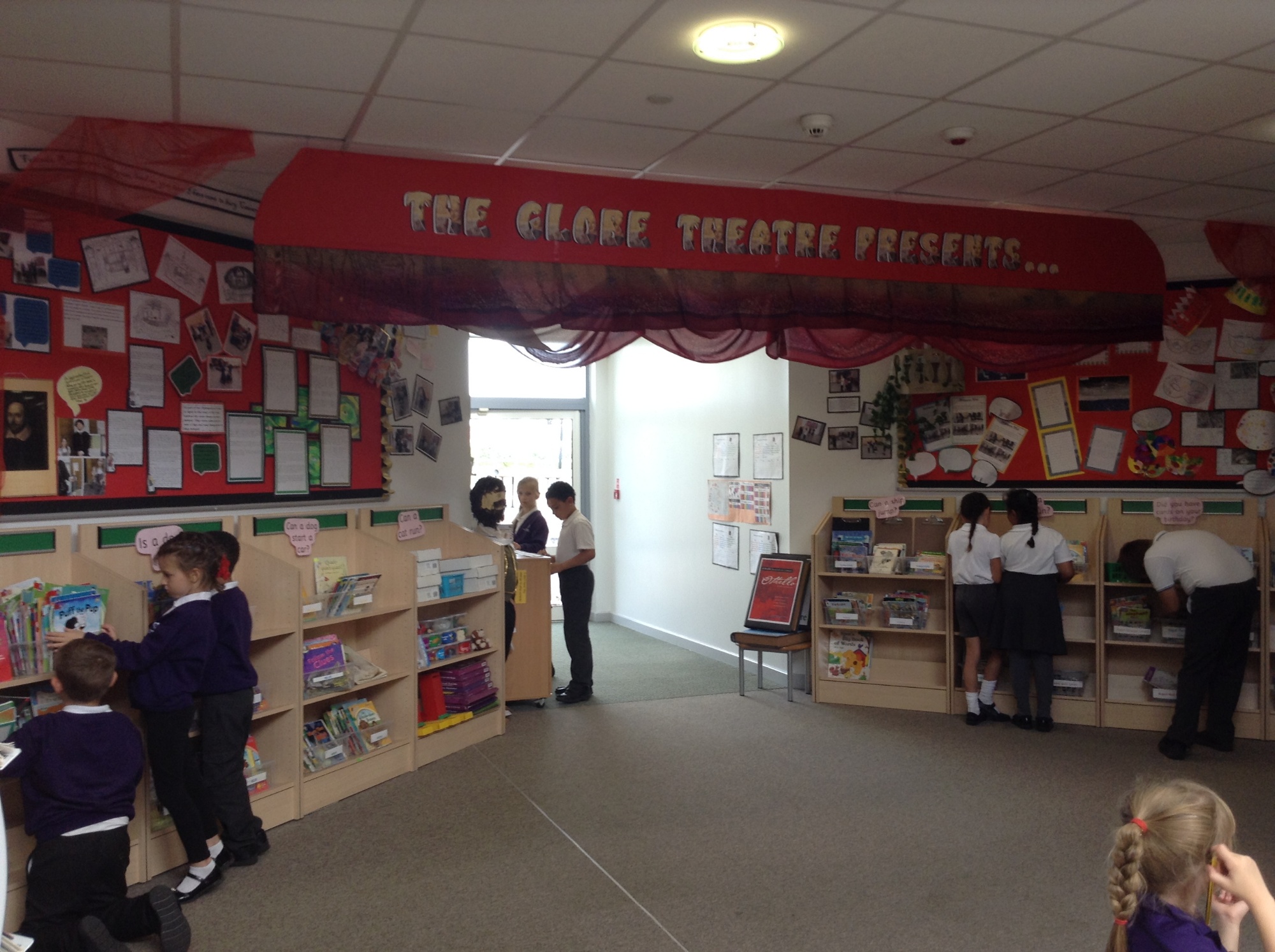 Our school librarians are great role models for younger children as they hear them read, keep our library tidy and work alongside our Reading Lead to think of different ways to continue to improve the Library, and promote the joy of reading through competitions and the development of the Library displays.
Not only do we encourage the children to read in our library, but each classroom also has a cosy reading corner to provide different environments to read in at age appropriate levels. You may find children exploring reading under the sea, or with reading monsters, or even snuggled up on a sofa.